We have been an orthodontic/pediatric practice for over 25 years. Dr Ron Collins has retired, but his daughter, Dr Lynn Collins is happy to evaluate and treat your child!
Many children need an expander as our palates are narrow due to several factors, such as our modern diets and mouthbreathing.... The palate is the floor of the nose so with an expanded palate comes BETTER BREATHING!!!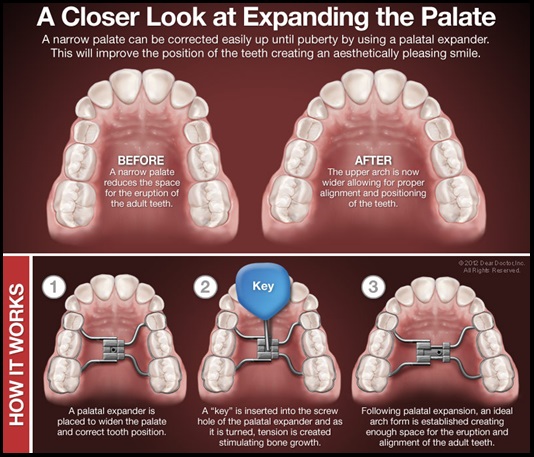 Free consultation for all patients. Is my child ready? Does my child an expander (RPE or turtle?)
Reasons why your child may need an expander?
To increase nasal airway - the palate ( roof of the mouth , floor of the nose) widening will help your child breathe through his nose
To correct severe crowding
To correct a posterior crossbite
To widen a narrow smile
Make an orthodontic appointment for possible ortho.
Orthodontic records - models, photos, xrays
Consultation with the treatment coordinator- discuss the case, length of treatment, insurance benefits, compliance, questions
Banding- all brackets, wires, colors are put on the same day
We try NOT to remove teeth. Expanding the palate gives more space!!!!
Braces:
We also make space maintainers , retainers, night guards..
Classic Metal Braces with colors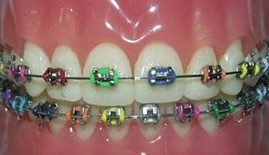 Traditional metal braces are the most common type of braces and are more comfortable today than ever before. Made of high-grade stainless steel, metal braces straighten your teeth by using metal brackets and archwires. With metal braces, you have the option of adding colored elastics (rubber bands) for a more unique and colorful smile.
---